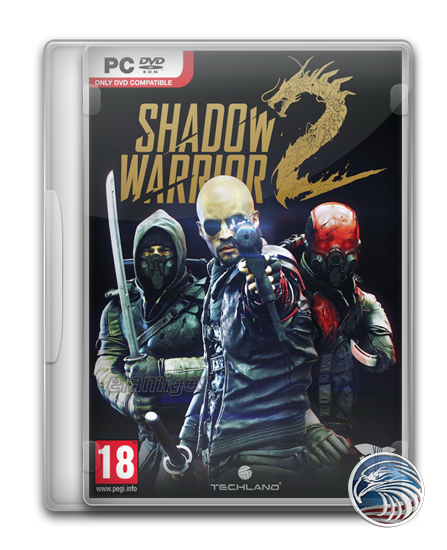 Plattform: PC
Genre: Action
Vorschau: YouTube
Größe: 13411 MB
Format: Setup
Passwort: -kein Passwort-
Hits: 1157 Aufrufe
Sprache/n:

Untertitel/Texte:

Release Name: Shadow.Warrior.2.Deluxe.Edition.v1.1.5.0.to.v1.1.7.0.incl.The.Way.of.the.Wang.DLC.MULTi7-ShadowEagle
"Shadow Warrior 2 Update 7 v1.1.5.0 to v1.1.5.0.H and Crack – 3DM" wird benötigt.
Das Spiel wird auf v1.1.7.0 gepatched. Das "The Way of the Wang" DLC wird hinzugefügt.
Mirror von ShadowEagle:
Mirror von RapidGames :
Offline ?!
File oder Hoster down? Hinterlasse einfach einen Kommentar, damit ein Reupload eingeleitet werden kann.
ähnlich Games